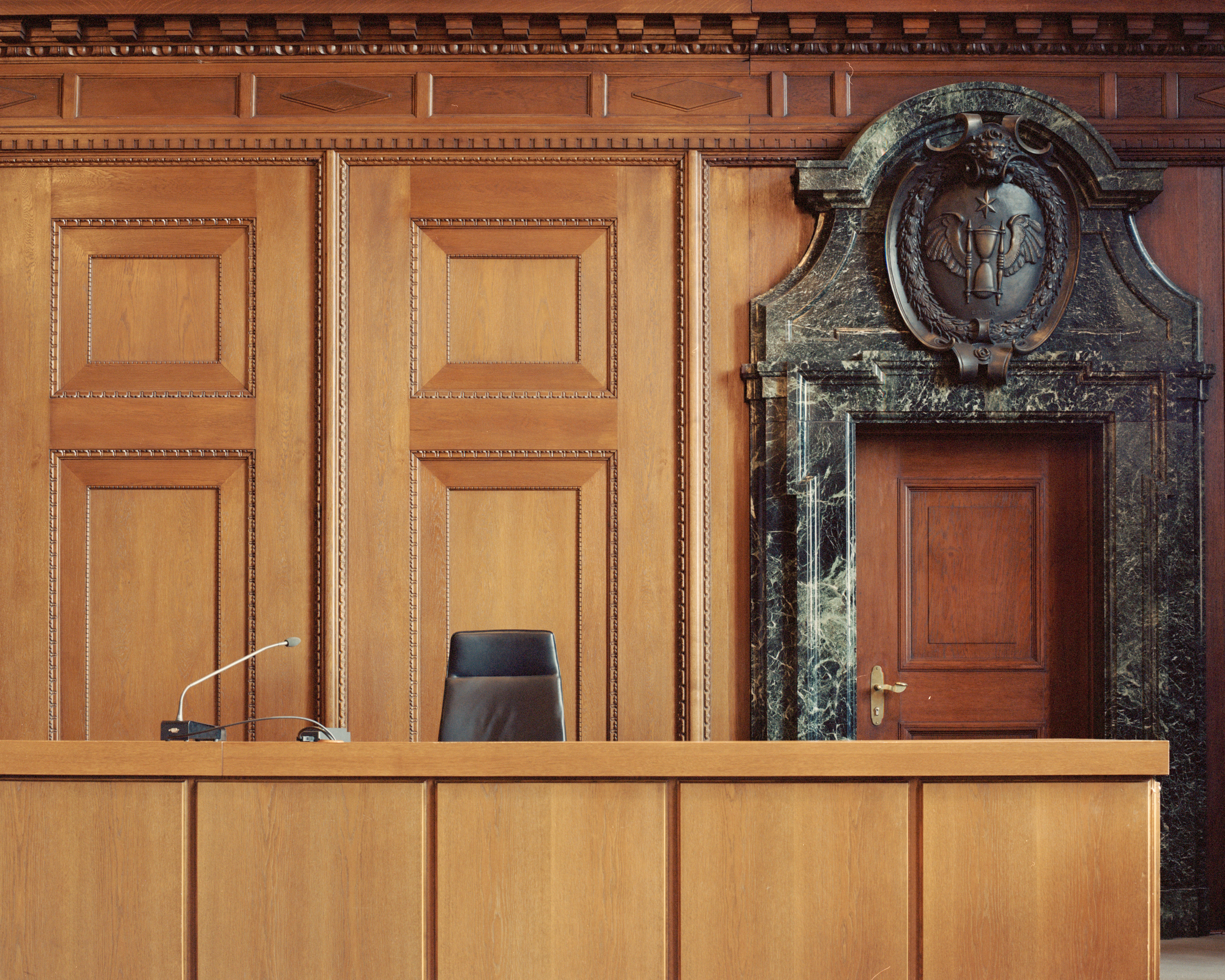 Ruin Value
2013
Edited by
Billie Muraben
Designed by
Marie Matheron
Ruin Value
seeks
to
examin the fraught history and reconciliation of Nuremberg's architectual legacy.
The debate of whether Germany's complex history should be preserved is an important one, loaded, even generations past NS rule, with problematic repercussions.

Ruin Value refers to the policy of borrowing an architectural grandeur from the ancient world, but designed to fall rapidly into a state of elegant decay to create an aesthetic myth of prevailing national socialism.
Ruin Value documents these monuments and how they are preserved. Shot in two locations in Nuremberg, Ruin Value captures the former NS rally grounds and the city's courthouse, where many leading figures of the NS regime were later tried, including Albert Speer, the architect of the grounds.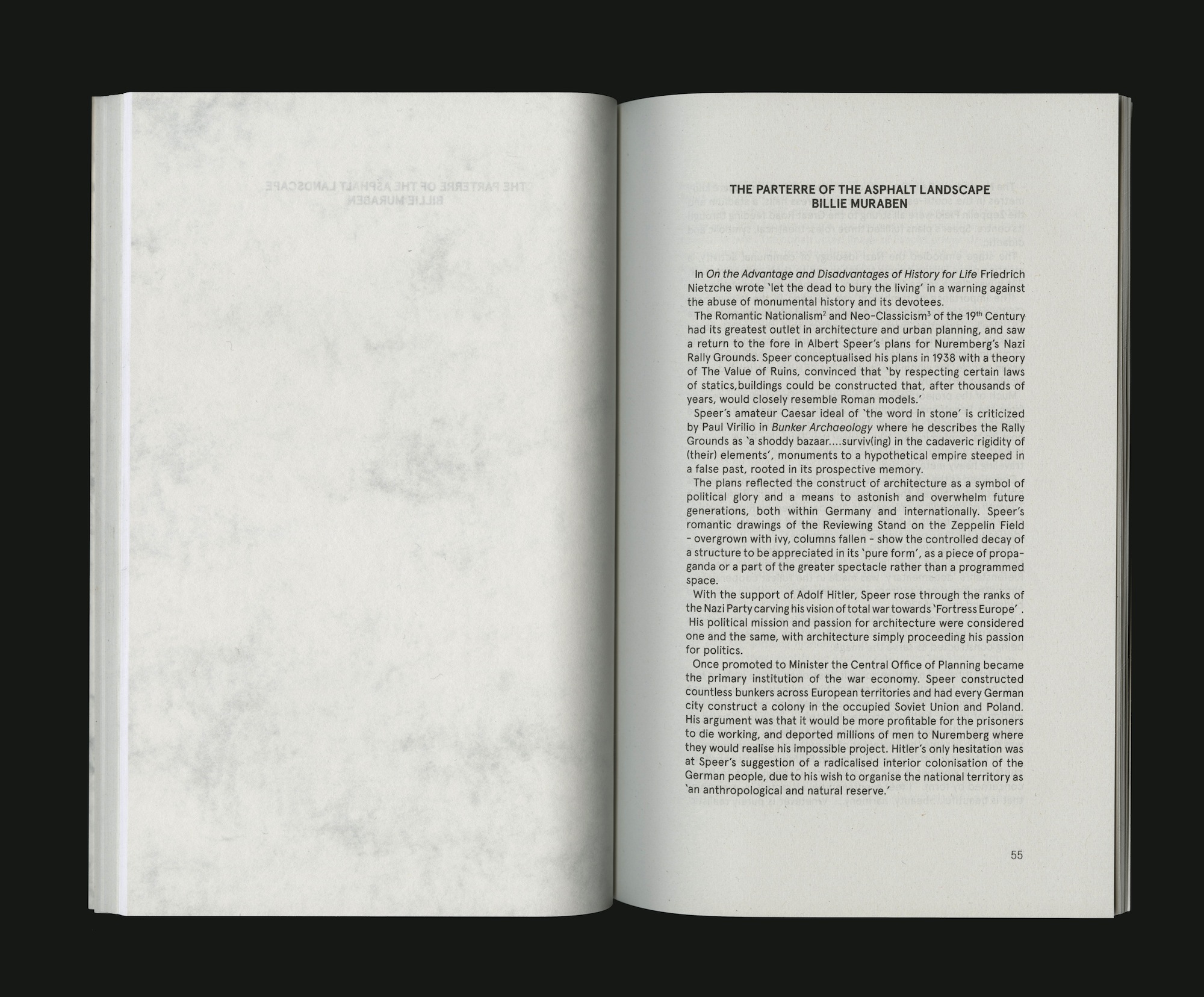 Excerpts from Ruin Vaule, 2013.